Extracted Cannabis oil should be available to Canadian Patients.
Since I was arrested in 2009, I have led a constitutional challenge with Kirk Tousaw, Ted Smith and the Victoria Cannabis Buyers Club for medical cannabis patients to use edible or topical products.  We were successful in the BC Supreme Court, convincing a judge that the regulations are unconstitutional because they do not allow patients legally allowed to possess cannabis to make any derivatives from it.  This decision allowed thousands of patients in BC to legally make and use extracts. In Aug 2014, we were supported by the BC Court of Appeal, in a 2-1 split decision.  Now after the government appealed that too, on March 20th, 2015 we will be the first ever medical cannabis case to be presented to the Supreme Court of Canada.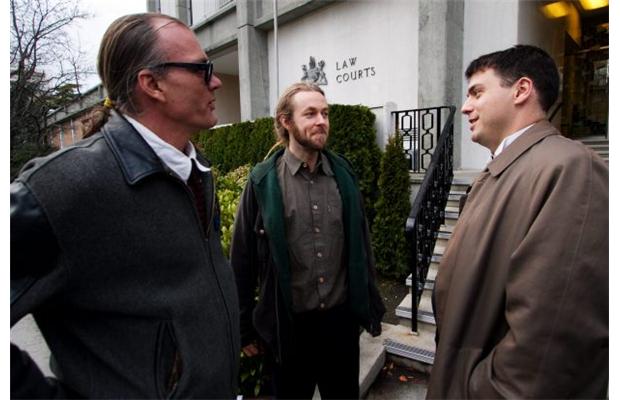 (Left to Right: Ted Smith, Owen Smith, Kirk Tousaw)

The legal costs for such a campaign are one of the default punishments of being charged with an unjustified crime. Any Donation is welcome to help shoulder the mighty burden of taking on a stubborn Harper government.
The V-CBC has been paying the vast majority of the cost of the case (around 100K) so far and it is not fair that those patients bear the entire costs for a trial that benefits so many others.
I have since been acquitted of the charges, but the Canadian Government continue to fight patients' access to all but "dried Marihuana". Our hope is that when successful, extracted Cannabis products will be available to all Canadian patients who need them.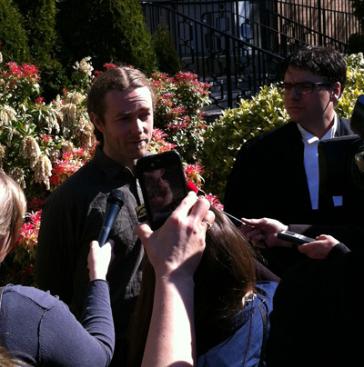 (Owen speaking outside the Victoria courthouse)
It is time we move forward with cannabis as a medicine and include the simple extraction techniques required to isolate the medicinal compounds from the inert bulk of the plant.
Please support our efforts by helping us to pay for the associated costs of travelling to Ottawa to hammer home this constitutional argument.
Any financial support above our initial 15K goal will go toward legal costs such as our expert witness cannabis scientist Dr. David Pate and our legal team.
Many Thanks from me, Owen Smith, the Victoria Cannabis Buyers Club, and all Canadian medical cannabis patients for your generous donation and/or for sharing this fundraiser with your friends.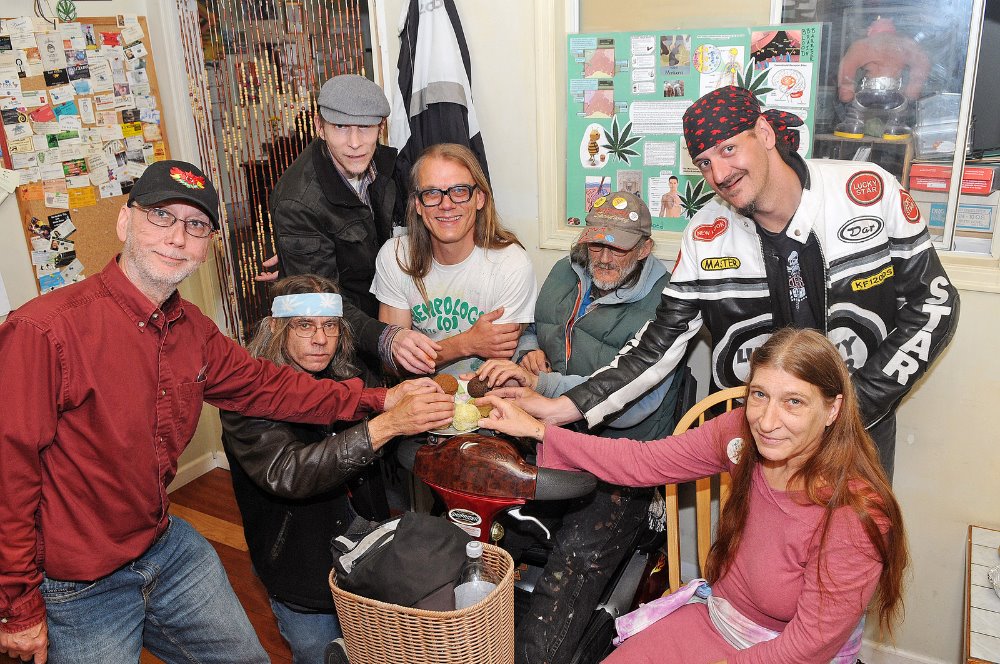 (Members of the the Victoria Cannabis Buyers Club)

Please Read the Articles below for more information about the Constitutional Challenge
www.cannabisdigest.ca/first-ever-medical-marijuana-case-reach-supreme-court-canada/
www.cannabisdigest.ca/patient-testimony-medicine-necessary/
www.cannabisdigest.ca/criminal-trials-or-clinical-trials/
www.cannabisdigest.ca/bakers-journey-through-court/
www.cannabisdigest.ca/cannabis-extracts-2-health-canada-1-win-patients/
www.cannabisdigest.ca/access-to-extracts/
www.cannabisdigest.ca/extracts-trial-health-canada-vs-science/
Here is a detailed Timeline of the Constitutional Challenge
http://www.tiki-toki.com/timeline/entry/196941/VCBC-Bakery-Trial
and visit www.CannabisDigest.ca for daily updates